What is Practice Management?
Last Updated on September 16, 2023
Whether you're running a medical clinic, a law firm, or an accounting office, you've undoubtedly encountered the concept of practice management. But what does this term really mean, and why is it so crucial in the professional services landscape? Listed below is a wealth of information about practice management.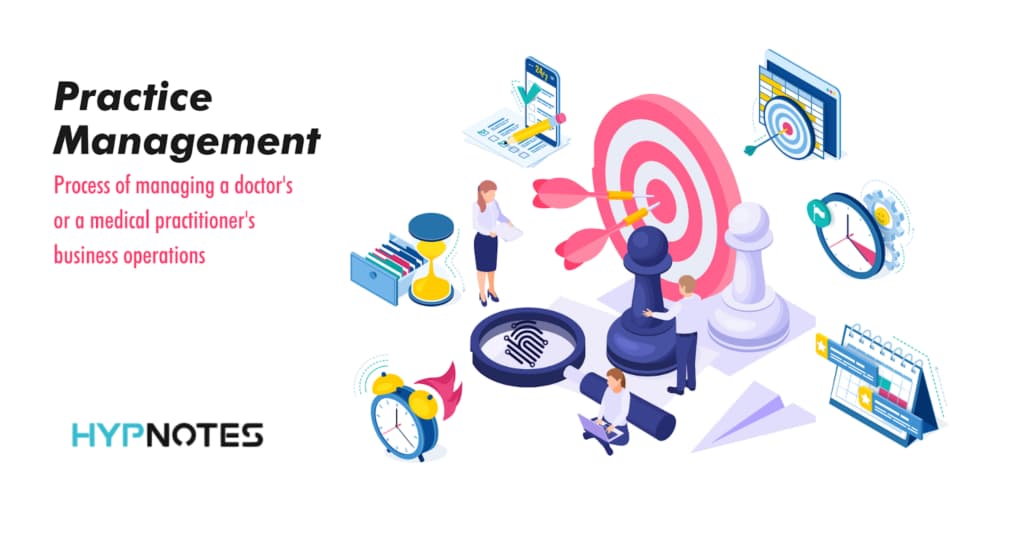 What is the Definition of Practice Management?
Practice management refers to the various tasks and coordination required to run a service-oriented business, such as a medical, legal, finance, marketing, or accounting practice. It involves a wide range of activities including scheduling, billing, client management, reporting, and more.
In other words, it is the primary duty of a practice manager to manage the everyday operations of the practice as well as to develop a business strategy.
Specific Types of Practice Management
Here are some specific types of practice management:
1. Accounting Practice Management
Accounting practice management refers to the process of evaluating and managing an accounting practice and maximizing its effectiveness and efficiency. Software used for accounting practice management typically facilitates this process.
Accounting practice management software helps firms of all sizes stay organized, communicate effectively, and be more efficient. The software enables an accounting professional to manage time and billing easily. Also, with the detailed templates the software offers, an accountant has the ability to create projects, assign tasks to other team members, and keep track of them.
2. Medical Practice Management
In medical practice management, non-clinical aspects of a medical office are overseen to allow physicians to concentrate on patient care. They are typically the most highly qualified person in the medical practice after the MD. A practice manager's goal is to increase the efficiency of the office. By eliminating the burden of office management, the practice manager allows doctors to concentrate on treating patients.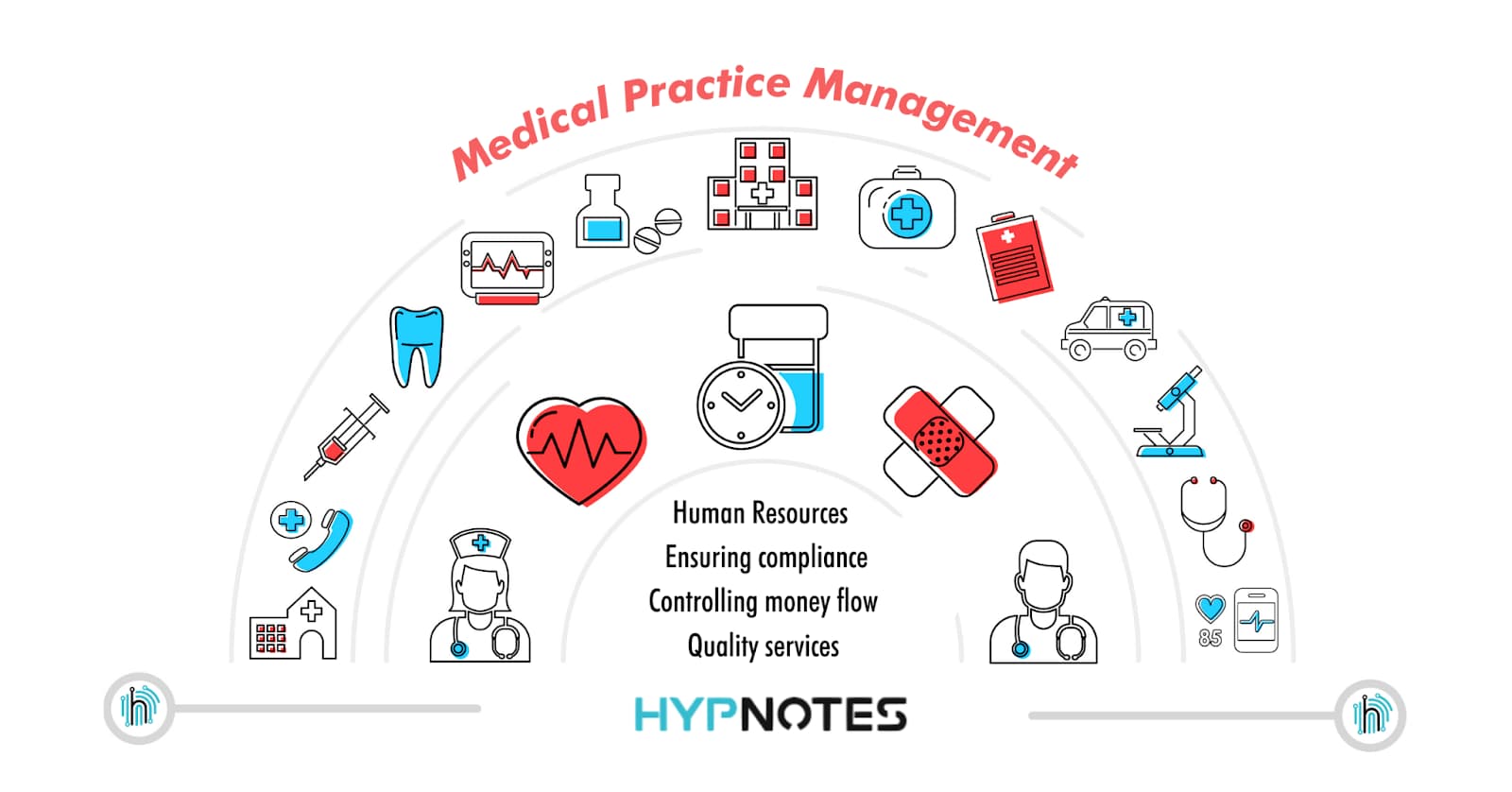 The role of the medical practice manager includes managing the Human Resources of the office, ensuring compliance, controlling money flow, and providing quality service to the patients. In addition, practice managers can make effective use of medical practice management software to accomplish their mission more efficiently.

3. Legal Practice Management
Legal practice management involves overseeing the operations of a law firm or legal department. This can include tasks such as managing case files, tracking billable hours, handling client billing, ensuring regulatory compliance, and managing the firm's staff. Legal practice management software can automate many of these tasks, helping to streamline operations and increase efficiency.
4. Dental Practice Management
Dental practice management involves managing the operations of a dental office. This can include scheduling appointments, managing patient records, handling billing and insurance claims, overseeing the procurement of dental supplies, and managing staff. Dental practice management software can help to automate these tasks and improve the efficiency of the office.
5. Veterinary Practice Management
Veterinary practice management involves overseeing the operations of a veterinary clinic or hospital. This can include scheduling appointments, managing patient records, handling billing, managing inventory, and overseeing staff. Veterinary practice management software can help to automate these tasks and streamline operations, allowing veterinary professionals to focus more on animal care.
Each type of practice management has its unique challenges and requirements, but the common goal is to streamline operations, improve service delivery, and ultimately enhance the overall success of the practice.
Now that we've explored the different types of practice management, let's delve into a key tool that assists in these operations: practice management software.
What is Practice Management Software?
Practice Management Software (PMS) is a type of software system that is designed to help professional service businesses (like medical clinics, law firms, accounting firms, etc.) manage their daily operations.
These operations can include a wide range of tasks such as:
Appointment scheduling: PMS can help set, track, and manage appointments and avoid double bookings.
Client or patient records: The software can store and manage client information, history, notes, and other data in a secure, accessible manner.
Billing and invoicing: PMS can automate billing processes, track payments, and generate invoices.
Reporting: It can generate various reports for analysis to help the business assess performance, track productivity, and make data-driven decisions.
In essence, Practice Management Software is a tool that helps streamline and automate administrative tasks, increase efficiency, improve service delivery, and ultimately, enhance the overall management of the business.
Software that facilitates practice management tasks and manages all of the information associated with managing a health clinic is known as practice management software. Practice management tasks can be simplified and automated with this software designed specifically for health practices. Using manually operated systems might be sufficient in a very small practice. Practice management software, on the other hand, is a much more efficient and professional way to manage a bigger practice.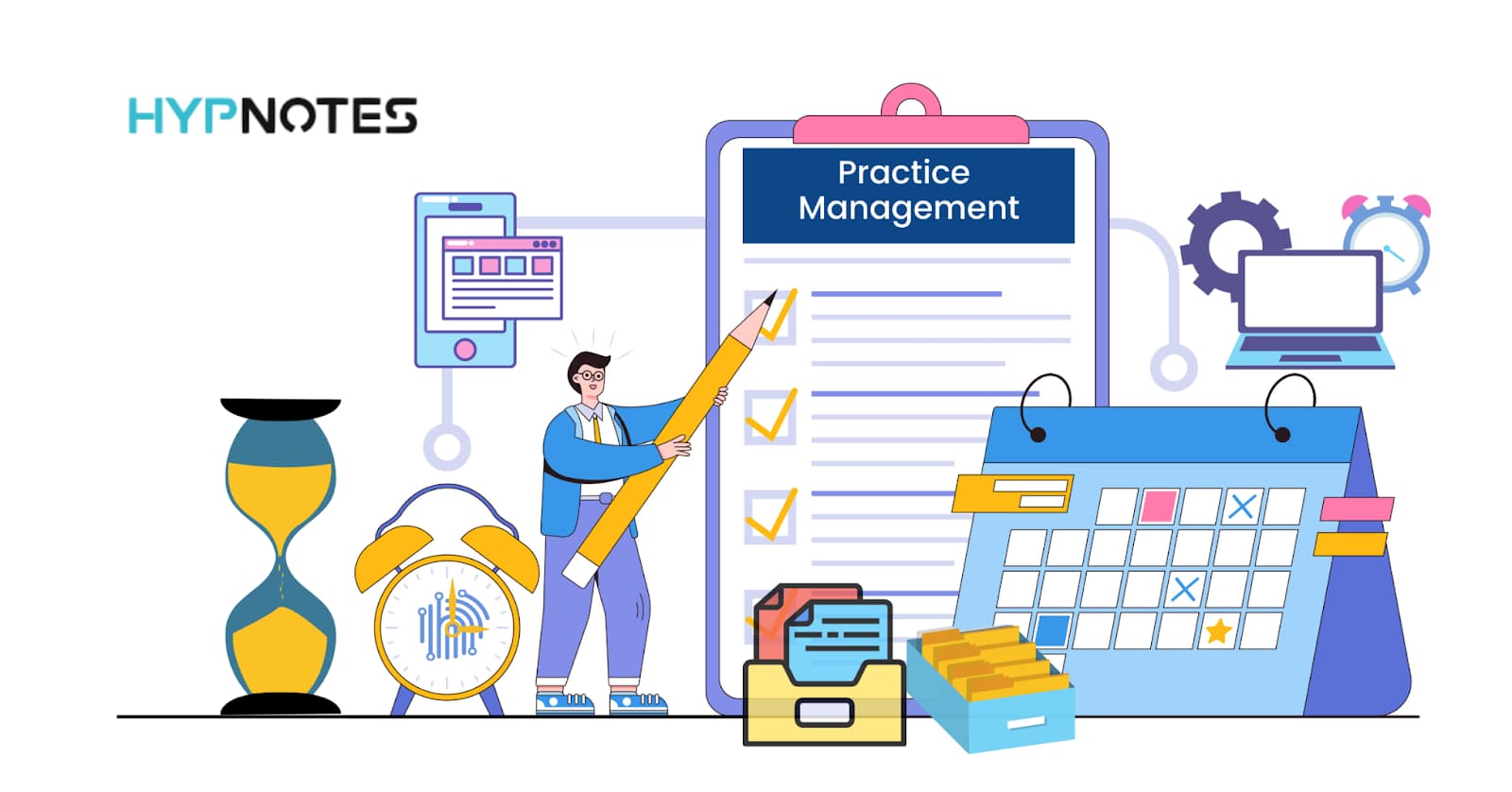 What are Practice Manager Certifications?
Practice Manager Certifications are professional credentials that individuals can earn to demonstrate their competency and skills in practice management. These certifications are often recognized by industry professionals and can enhance a person's career prospects in the field. Here are a few examples:
Certified Medical Practice Executive (CMPE): This certification is offered by the Medical Group Management Association (MGMA) and recognizes expertise in medical practice management. It covers areas like financial management, risk management, patient care systems, and organizational governance.
Certified Practice Manager (CPM): The Association for Healthcare Administrative Professionals (AHCAP) offers this certification. It's designed for healthcare administrative professionals and covers a wide range of topics including patient relations, practice operations, and health information management.
Certified Legal Manager (CLM): This is offered by the Association of Legal Administrators (ALA) and is geared towards individuals managing law practices. It covers areas such as financial management, human resources, communication, and legal industry/business management.
Certified Public Accountant (CPA): While not strictly a practice management certification, the CPA credential is highly valuable for those managing an accounting practice. It's a standard certification in the field, offered by the American Institute of CPAs.
These are just a few examples, and the right certification will depend on the specific field of practice management an individual is interested in.
What are Some Noteworthy Books About Practice Management?
Many good books are available on the market for those interested in Practice Management. These books are useful to both newcomers and professionals alike. Please find below a list of some books that you might find useful. You can also check out our list of best books for therapists.
1. Fundamentals of Medical Practice Management (Gateway to Healthcare Management) 1st Edition
This book is specifically designed to meet the academic needs of practice managers in today's world. It makes a powerful argument in favor of putting people first and working together for success in healthcare. In addition to preparing the newcomers, its insights will assist current practice managers in refocusing and retooling.
2. Medical Billing & Coding for Dummies (For Dummies (Career/Education)) 3rd Edition
The book explains how to get started with medical billing and coding, followed by guidance on mastering it. With Medical Billing & Coding For Dummies, you'll learn what courses you need, find the most recent certification criteria, and negotiate with government officials and insurance companies properly.
3. Physician Practice Management: Essential Operational and Financial Knowledge 2nd Edition
Physician Practice Management: Essential Operational and Financial Knowledge was intended for medical professionals, healthcare administrators, and owners and managers of small medical practices. This book offers an in-depth understanding of the extensive knowledge needed to operate effective medical group practices today.
4. Practice Made Perfect: A Complete Guide to Veterinary Practice Management 2nd Edition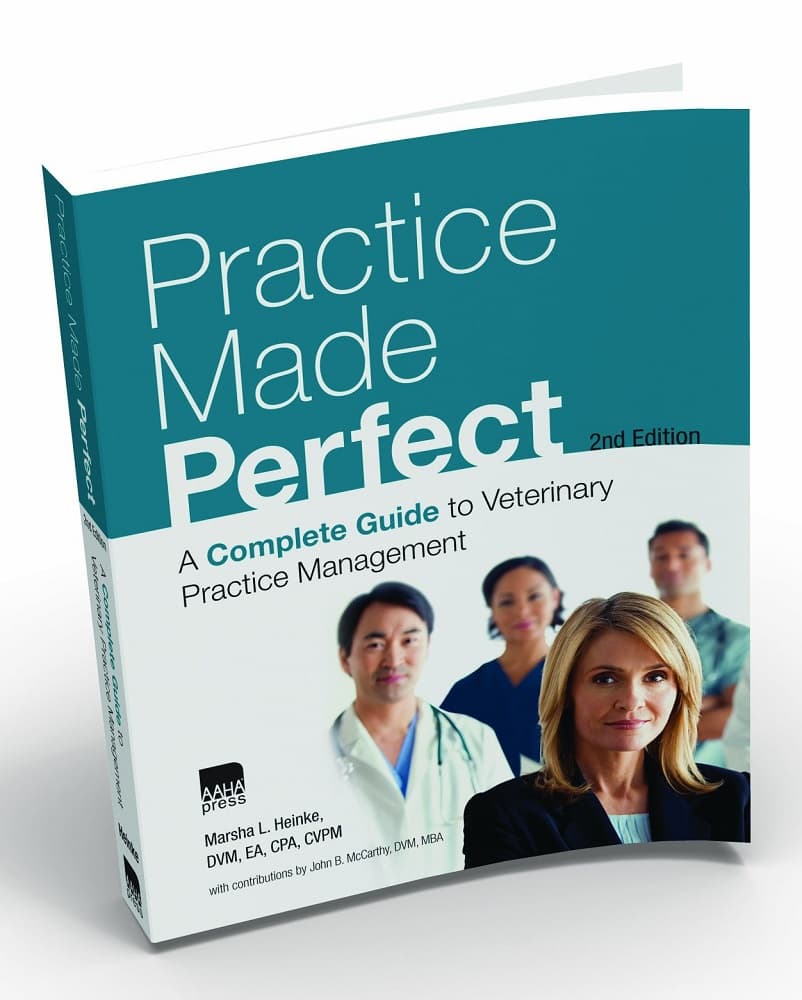 Newcomers to veterinary management and those who need a refresher or reference material will find this book an excellent resource. Each chapter provides sample forms, letters, logs, and more, all reviewed by subject-matter experts.
5. Practice Management for the Dental Team 9th Edition
A comprehensive resource for managing patients and running a dental practice, Practice Management for the Dental Team provides guidance for both. This comprehensive text covers an extensive range of dental office skills. A unique feature of this product is that it includes Eaglesoft screenshots and practice management software. You can download it from the Evolve website to experience a fully realistic office environment.
Practice management has become a popular career choice in recent years. Practice managers manage administrative tasks efficiently for a variety of businesses. You can find programs offering certificates or start by reading books about practice management if you are interested in a career in it.
The Future of Practice Management
The landscape of practice management is rapidly evolving, fueled by advances in technology and changing industry standards. As we look forward, several key trends emerge that could shape the future of this field.
One of the most significant shifts is the increasing reliance on technology and software to manage practices. With the advent of robust practice management software, organizations can streamline operations, enhance productivity, and improve service delivery like never before. This trend is expected to continue, with software solutions becoming even more sophisticated and integral to the day-to-day running of practices.
Artificial Intelligence (AI) and machine learning are set to play a larger role in practice management. These technologies can automate routine tasks, provide predictive analytics, and enhance decision-making, thus freeing up time for managers to focus on strategic planning and execution.
Data analytics is becoming more crucial in making informed decisions in practice management. With an influx of data from various sources, practices will increasingly rely on analytics to understand customer behavior, optimize services, and improve financial management.
The rise of telemedicine and remote work, accelerated by the COVID-19 pandemic, has also significantly impacted medical and other practice management fields. This shift has necessitated new ways of scheduling, communicating, and providing services, and this trend is expected to persist even post-pandemic.
Lastly, changes in regulations or industry standards can significantly affect practice management. Managers must stay abreast of these changes to ensure compliance and adjust operations as necessary.
The future of practice management promises exciting developments. While these changes pose new challenges, they also offer opportunities for practices to innovate and improve. By staying informed and adaptable, practice managers can navigate these changes and steer their practices towards continued success.